Da-Lite Receives 2010 EXC!TE Award for JKP Affinity HD Progressive 1.1
September 30th, 2010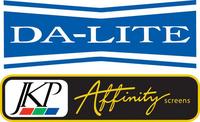 Every year during the CEDIA trade show, Custom Retailer EXC!TE Awards are given for Excellence in Custom Installed Technologies and Electronics. This award pays tribute to the products that best exemplify the excitement and growth of the custom electronics industry.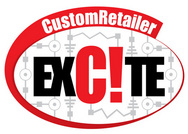 This year, Da-Lite received an EXC!TE Award for the JKP Affinity HD Progressive 1.1 screen. If you have been reading our posts, you know that Da-Lite's chemists and engineers designed this screen in collaboration with Joe Kane and that the HD Progressive 1.1 was formulated for high resolution projectors. The white surface produces true color and white field uniformity while offering excellent depth of modulation. HD Progressive 1.1 is ideal for use in home theaters with ambient light or larger venues in combination with high lumen output HD projectors.
Joe Kane is a past chair of the Society of Motion Picture and Television Engineers (SMPTE) Working Group on Professional & Studio Monitors. He has also produced several groundbreaking programs, including A Video Standard, two versions of Video Essentials and multiple versions of Digital Video Essentials.
Da-Lite and Joe Kane accepted the EXC!TE Awards at the annual CEDIA tradeshow held in Atlanta, Georgia in September. Over 400 entries were submitted for the Custom Retailer EXC!TE Award for 2010.
For more information on the JKP Affinity HD Progressive 1.1 screen, click here.
« View All Posts
« Back