Another Look: The Easy Install Manual with CSR
July 27th, 2010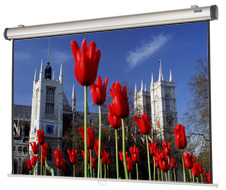 If you read our previous blog post on our InfoComm 2010 wrap-up, one of the innovative new screen products Da-Lite featured was the Easy Install Manual Screen with CSR. With so much interest in this screen, we decided to give it another look!
Da-Lite introduced the Easy Install Manual with CSR earlier this year as an addition to its manual screen product line. Aesthetically, the attractive satin finish aluminum extruded case design makes Da-Lite's Easy Install Manual with CSR an excellent choice for manual screen installations.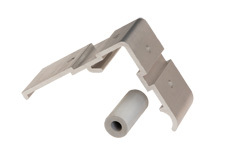 This screen features innovative, flexible mounting brackets allow for simple wall or ceiling mount installation. Simply attach the brackets in the desired configuration and clip the screen in place! Want to read more about how easy the installation process is? View the installation instructions here!
The Easy Install Manual with CSR also features Da-Lite's Controlled Screen Return mechanism, which ensures the quiet controlled return of the screen into the case providing optimal performance and smooth, consistent operation.
The Easy Install Manual with CSR is available in video, HDTV and square format sizes with Matte White fabric. For more information, part numbers and pricing, click here.
« View All Posts
« Back