Come See Da-Lite at CES!
December 15th, 2010

The upcoming Consumer Electronics Shows (CES) in Las Vegas is going to be an exciting one for Da-Lite! CES 2011 runs from January 6-9 in Las Vegas, at the Las Vegas Convention Center.
This CES, Da-Lite will have two booths, each featuring a variety of Da-Lite Home Theater products and technologies.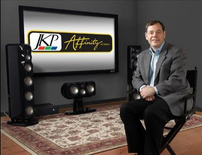 Da-Lite's main booth (20707) will feature the new Multi Format Imager masking system (we wrote about this in a previous blog post…
click here
to read more about it!). Also, Joe Kane will be in the Da-Lite Theater demonstrating the JKP Affinity - HD Progressive 1.1 screen surface (click here for our previous blog post on this one).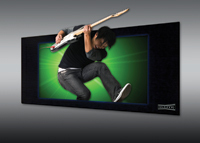 In the Da-Lite 3D Theater (booth 20728), Da-Lite will be demonstrating the 3D Virtual Grey screen surface for passive 3D applications.
If you're curious about screen selection for 3D applications, please
click here
to read our previous blog post on this topic. Of course, we'd love to see you at CES and we'll be happy to discuss your 3D applications with you!
For more information on CES, registration and logistical information, you can visit CES online at
www.cesweb.org
.
« View All Posts
« Back